2002-10-20
A new MW loop
I've since built another MW tuned loop antenna with switchable bands and an attenuator. It also features a coil wound with Litz wire for low-loss, and is gymboled for easy nulling. Its much larger aperture pulls in even stronger signals, and its nulls are tighter than the previous prototype.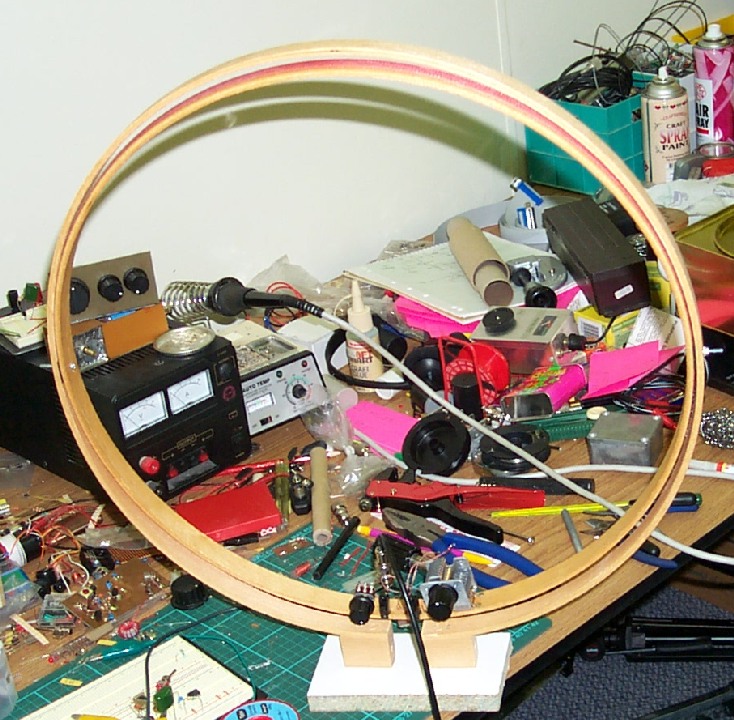 Please excuse the enormous mess!
5 comments.
Parent article: Small Tuned Loop AM Broadcast Antenna.