Data Collection - Burn Rate Tests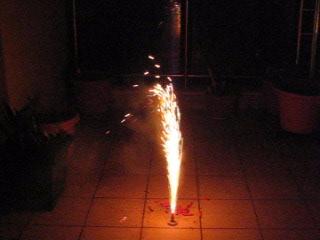 Date: 2006-01-13
Description
A series of 19 burn-rate tests conducted by charging Pyrotube 1/4" ID x 2" tubes with about 1" of composition, then measuring the exact powder column length and timing its burn duration.
Just about everything BP-like and potentionally usable as a rocket propellant was tried, except colour compositions and whistle which I already had good figures for.
Once charged, each tube's empty space was measured with a depth-measuring vernier calipers. The measurement was recorded and subtracted from the 50 mm tube length to get the column length figure.
Each tube was fused with blackmatch and burnt in my ever suffering test stand, the video and audio being processed to recover the burn duration and hence calculate the burn rate.
Comments
The results were as follows:
(include 767)
OK, I am adding a include directive now...
Attachments